We produce high quality wood chips and peat for farms, thermal power plants and power plants.
Fire wood is stored in large terminals where we can ensure consistent quality and chip size. When wood chips are stored in covered terminals, they remain dry and uniform throughout the year.
From terminals we supply wood chips with our own lorry fleet directly to customer yard.
This way we can quarantee supply whole year round.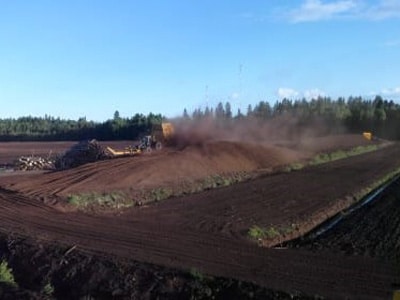 Energy peat is exellent biofuel, used commonly to produce heat. In Finnland peat covers 10% on district heating.
We produce energy peat seasonally on Eastern Finland area.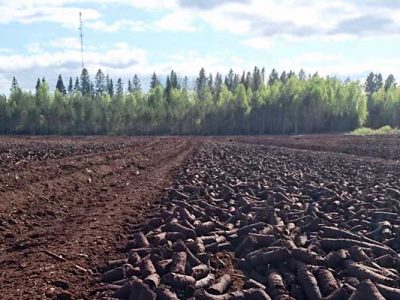 After lifting the peat brikets are pressed mechanically and dried by solar energy.
Peat briquettes are consumed in power plants, heat plants as well as in smaller boilers and greenhouses.
Peat briquettes have high energy content they dont provide dust so handling and storing them is easy.